In the picturesque setting of the splendid location of Spring Place in the exclusive neighborhood of Tribeca in New York, Isola della Scala's Risotto all'isolana engaged in a significant culinary battle among prestigious Italian brands such as Ferrari, Pirelli, Ducati, Lavazza, and Mionetto. This event took place during the Italian Republic Day celebration organized by the Italian Consulate in New York.
Over 700 servings of expertly prepared risotto all'isolana were crafted by the staff of Risotteria Melotti in New York, which also celebrated its tenth anniversary in the Big Apple. During the event, the Italian Consul personally expressed gratitude to Isola della Scala and Verona for offering such a delectable dish and for the received compliments.
These occasions hold fundamental importance in promoting and showcasing Isola della Scala's rice in the city of our dreams. It is a true triumph for the Italian culinary heritage, finding an international stage and a unique opportunity to introduce the excellences of our gastronomic tradition.
We convey the enthusiasm and passion of Isola della Scala through the authentic and unmistakable flavors of its risotto all'isolana.
Italy continues to shine in the world, carrying forward its rich culinary heritage and the distinctive taste that only our country can offer.
History video –> Youtube
#10YEARSMELOTTINYC

#10ANNIRISOTTERIAMELOTTINYC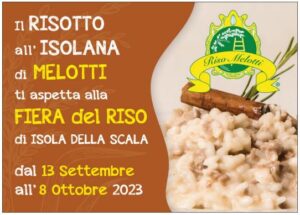 ­Don't miss out! From September 13th to October 8th, the 55th edition
Leggi Tutto »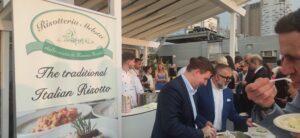 In the picturesque setting of the splendid location of Spring Place in
Leggi Tutto »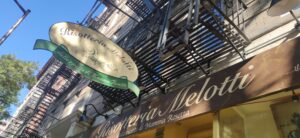 A HISTORY TO TELL Ten years after the opening of Risotteria Melotti
Leggi Tutto »