Isola della Scala
September 28, 2022
100% natural and healthy thanks to a slow drying in the sun that makes it excellent from a culinary point of view, a perfect grain for your risotto.
Hanging out to dry in the sun, as in the past, it releases moisture slowly, giving life to a consistent and full-bodied grain. The drying is aimed at removing excess moisture and drying the rice to an optimal temperature for its conservation.
After about 10 days of exposure to the warm sunlight of September, this rice is brought to the company to be stored in the warehouse, ready for processing in the coming months.
The new
ESSICCATO AL SOLE RICE
is presented with a revisited packaging along with the entire line of Melotti special rice, a new, more sophisticated packaging, perfect for longer and better storage of rice for recycling and for the environment.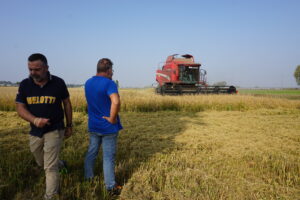 Isola della Scala18.10.2022  THE MELOTTI RICE HARVEST 2022 ENDED!  The 2022 harvest for
Leggi Tutto »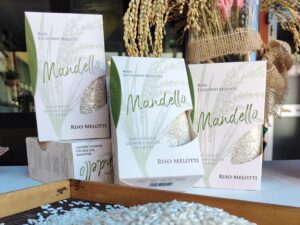 Isola della Scala18.10.2022  SIZE AND BALANCE IN A GRAIN This rice was
Leggi Tutto »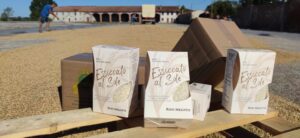 Isola della ScalaSeptember 28, 2022 ESSICCATO AL SOLE RICE IS THE EXCELLENCE OF
Leggi Tutto »