Isola della Scala
19.04.2022
We already said … April is sowing time!

And today we are really in the countryside … we have started the SOWING OF RICE 2022!
Thanks to the experience of those who, like Mr. Giuseppe Melotti, have been dedicating themselves to sowing rice for over 35 years and evaluating every aspect, today the Melotti family is celebrating this new beginning.
.
The expectations are all aimed at the rains that should arrive and that will allow us to grow our rice safely.
Despite the scarcity of water and the climate still a few degrees below the average for sowing, today we started with one of our SPECIAL RICE, BLACK BEPPINO RICE!
As you can see in the photo, the sowing takes place underground, waiting for the rains, to give the grain more protection and humidity as much as possible … the flooding of this paddy can wait a few weeks thanks to this technique!
A video that tells about today's day is already online on our social networks, don't miss it!

Follow @risomelotti on social media!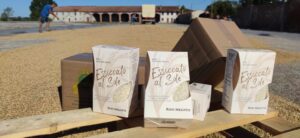 Isola della ScalaSeptember 28, 2022 ESSICCATO AL SOLE RICE IS THE EXCELLENCE OF
Leggi Tutto »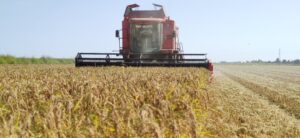 Isola della Scala07.09.2022 IT STARTS WITH THE RICE HARVESTA week earlier than the
Leggi Tutto »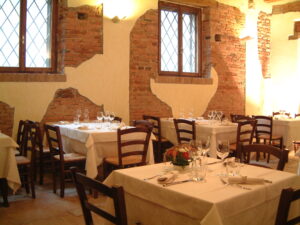 Isola della Scala05/09/2022 RISOTTERIA MELOTTI ISOLA DELLA SCALA compie 20 ANNI!  
Leggi Tutto »