­Don't miss out!
From September 13th to October 8th, the 55th edition of the famous Rice Fair of Isola della Scala will take place.
Our chefs will be waiting for you at the RISO MELOTTI booth with the traditional and unique MELOTTI ISOLANA RISOTTO with pork loin and fresh Pancetta, rosemary and chinnamon.
Throughout the Rice Fair, the Melotti Shop will be open every day, including Sundays.
You can purchase Melotti Rice and Rice Specialties directly at the fair or visit us at the Melotti farm located at Via Tondello 59.
Follow us on social media!
#risomelotti #ricefair #melottievents"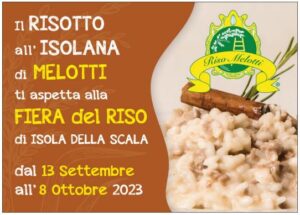 ­Don't miss out! From September 13th to October 8th, the 55th edition
Leggi Tutto »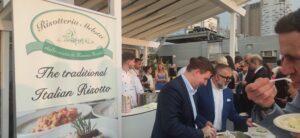 In the picturesque setting of the splendid location of Spring Place in
Leggi Tutto »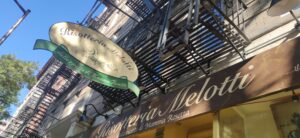 A HISTORY TO TELL Ten years after the opening of Risotteria Melotti
Leggi Tutto »