Isola della Scala
05/09/2022
RISOTTERIA MELOTTI ISOLA DELLA SCALA compie 20 ANNI!
20 years since the birth of a dream and great satisfaction. In 2002, September 2nd, the first Risotteria of the Melotti farm was opened in the center of Isola della Scala. << The restaurant is the family jewel – explains Gianmaria Melotti – the last one
ring of a short chain that deals with the production, processing and direct sale of rice, offering to
passersby also have the opportunity to sit at the table to taste the product. In twenty years they have eaten since
we, over half a million people, have therefore cooked more than five hundred quintals of rice. There
Risotteria was born from a bet between us brothers, Luca, Francesca and Gianmaria and from the idea of ​​cooking
risotto even for one person, with the idea of ​​offering those who go to buy rice in Isola della
Scala, a place to savor it. So we took over a historic bar in the country and started the
works, carried out directly by the three of us >>. At the time of the opening the seats were 45, which became 70 a
following an important expansion in 2018. The cuisine is totally based on rice and to make it
da master is the typical Risotto all'Isolana, but there are many recipes in vogue, cheese and pepper, lemon and
shrimp, zucchini and bacon, Amarone, blueberries and gorgonzola and many others, all from the recipes of
Mamma Rosetta who, together with her husband Giuseppe, have been producing rice since 1986. It is located inside the restaurant
also a curious shop with numerous rice specialties. << It is a place sought after by all of northern Italy, – continues Melotti – for us the embryo to give birth to the concept of Risotteria of the Melotti family. And it is also thanks to the collaborators and employees who have passed through these years that we have achieved this success >>.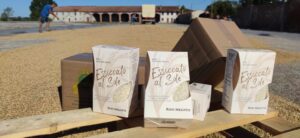 Isola della ScalaSeptember 28, 2022 ESSICCATO AL SOLE RICE IS THE EXCELLENCE OF
Leggi Tutto »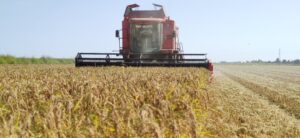 Isola della Scala07.09.2022 IT STARTS WITH THE RICE HARVESTA week earlier than the
Leggi Tutto »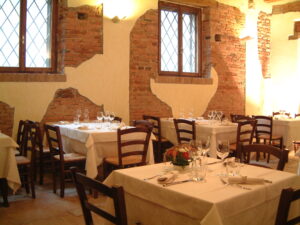 Isola della Scala05/09/2022 RISOTTERIA MELOTTI ISOLA DELLA SCALA compie 20 ANNI!  
Leggi Tutto »