FOR THE MELOTTI FAMILY, ANOTHER IMPORTANT GOAL!

Recent events have taught us that events like this are not to be underestimated at all:
5 YEARS OF RISOTTERIA MELOTTI in ROME!

We celebrate the 5th Anniversary with great joy in via della Vetrina, a few steps from Piazza Navona and San Pietro, in the Risotteria opened on February 2nd 2017.

Despite the difficult months that the restaurant is going through, our restaurant remains open and healthy thanks to a strong staff and a unique cuisine of its kind, sought after by all!

We also sincerely thank all of you who support us and come and visit!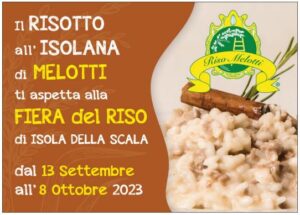 ­Don't miss out! From September 13th to October 8th, the 55th edition
Leggi Tutto »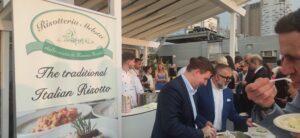 In the picturesque setting of the splendid location of Spring Place in
Leggi Tutto »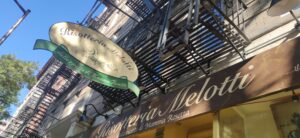 A HISTORY TO TELL Ten years after the opening of Risotteria Melotti
Leggi Tutto »